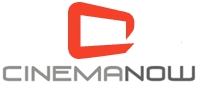 Our Rating:
User Rating:

Based on 0 reviews
Read Reviews
Write Review
Visit CinemaNow
| Package Name | Cost | Movies At Once |
| --- | --- | --- |
CinemaNow Review
With high speed connections becoming more common in the average home, it was just a matter of time before people started demanding their movies at an instant. CinemaNow (along with a few others) saw that demand coming all the way back in 1999 when they launched their digital based movie site that hopes to do away with the mail ordering and push things online. Backed by such powerful investors such as Microsoft, Blockbuster, Lion's Gate, and Cisco, they're poised to be a viable alternative to the DVD rental services when the industry is inevitably forced online.

While an attractive alternative to waiting by the mailbox for your next rental, the CinemaNow system is a bit complicated for perspective renters. They're essentially broken down into two elements. A pay-as-you-go style format that offers over 10,000 movies from almost all the major studios and a subscription based one that includes 3,000 non-major studio titles. Both are priced accordingly and both offer unique advantages.
Inventory

From an overall perspective, CinemaNow can't stack up to some of the big boys in the movie rental arena. Digital simply hasn't caught up to DVD at this stage in the game and there are substantially fewer movies available to rent by using a digital service such as CinemaNow. A basic search for favorites such as Fargo and Forrest Gump turned up empty. New releases seemed to be hit or miss.

Their pay-as-you-go system currently holds approximately 10,000 movies that can be rented or bought. Many are from major studios and do include some newer releases. Studios available include 20th Century Fox, ABC, Disney, MGM, Miramax, NBC Universal, Sony, Warner Bros., and Lions Gate. Fans of independent films will enjoy releases from the Sundance Channel. There is also a partnership with Vivid Entertainment that provides adult content.

The subscription service is severely stripped down and only contains about 3,000 movies. None of them are from major film studios. You'll still find some hidden gems amongst the batch that include a large selection of comedy specials and band DVDs. There are plenty of movies you'd find late night on Cinemax as well as off-the-wall horror flicks that remind us of the days of USA Up All Night. Only the most hardened cinephiles would recognize these films and it's a unique alternative for those looking to broaden their movie resume at a low cost.
Membership Features

There are a number of elements that make CinemaNow unique to other movie rental companies. The first being the ability to download your movie to your desktop. This essentially allows the renter to watch the movie on any number of devices from the computer, TV, IPOD, to any other portable device. It's a great feature for those who travel a lot or want a little more freedom as to where their movies are being watched. It also helps avoid any potential issues that arise from streaming and having an untimely delay int he middle of a movie. Unfortunately, CinemaNow employs the hated Windows Media DRM to control access on their downloadable movies. While we'd normally say this is a negative for the service, the use of it is a requirement by the major studios and out of their hands. Intellectual property protection is simply something that renters are going to have to get used to.

Another talked about feature within CinemaNow is their "Burn To DVD" section. It's no different than buying the movie outright from the service, but they include an easy-to-use DVD burner software that works with any +R or -R blank DVD. Burned DVDs never seem to come out as nice as commercial grade, and with a similar price, we actually prefer to just buy them from the store. The selection is not that strong either, but most movies come complete with all the bonus features found on the actual DVD.

Overall though, the primary feature with any digital based movie service is the flexibility it gives you in watching your movies. CinemaNow works with a multitude of devices that include hand held phones, LCD Tvs, and music devices such as the video IPOD. Of course all movies will work in conjunction with Microsoft Windows Media Center (for better or worse).


Movies Information
Each movie includes a list of cast and characters responsible for the making of the film. There is a paragraph long generic synopsis along with information on the screen format, languages, and run time. Other technical information such as the system requirements and file size are available. Most movies include a trailer that can be viewed with the click of a mouse along with a tab to read user reviews (which are not prominent at all). Social networking nerds may get a kick out of the standard buttons for Facebook, del.icio.us, Stumbleupon, and more.
Shipping
Being strictly digital, there is no shipping to worry about. We'll instead judge on download times. For the most part, speeds were good, especially at off-peak hours. In a test of 10 downloads over the span of a week, the average time was one hour to download the entire movie. Some varied depending on their length and DVD extras.
Pricing

Here is where things get a bit tricky. The pay-as-you-go plan doesn't offer up much in the terms of discounts. Move new movies cost $3.99 to rent, while the occasional bargain basement flick falls into the $1.99 range. This is not unlike what you'd find at your local video store, which is sad considering the fact that digital should offer much less overhead to the rental company.

The bargain comes in terms of their subscription service. While the month by month fee is way too high for my liking ($29.95), the year long subscription plan comes in at $99.99 (or $8.33/month). As we mentioned earlier, the selection is not great with this plan by any means, but it's still unlimited access to 3,000 movies. Plus with some adult oriented titles mixed in, it's cheaper than a year supply at a crummy porn site. Our suggestion is to utilize their 3-day-trial, and continue on if you feel it has value.
Summary
Digital media is the future, but that future is still a little ways away. While convenient and affordable, downloadable movie rental services just can't grab the rights from enough major studios to be viable. Their selections are scattered and DRM is still an obstacle to many who don't want such protection on products they have paid for. But there are positives in a company like CinemaNow. The ability to watch movies on multiple devices is a huge step forward and a plus for anyone tech savvy. The subscription model is worthy of a look for those looking for a cheap way to access a lot of movies instantly.

CinemaNow caters to the "NOW" market and is not a bad service if the movies you're looking for are available. However, if you're willing to pay a few more dollars a month, you can get about 7,000 more streaming movies from Netflix, including some you've actually heard of.